In this one-year graduate certificate program, you will learn how global companies manage the flow of goods and services to maximize their competitive advantage. The skills acquired here will prepare students to work in Canada's import and export economy, where supply chain knowledge is in high demand.
Credential:
Graduate Certificate
Duration:
One Year
(two semesters)
Start Dates:
Fall (September),
Winter (January),
Spring (May)
Fees
Semesters
Semester 1
Semester 2
Tuition
$8,275.00
$8,275.00
Ancillary Fees
$1,369.26
$425.26
Health Insurance
$700.00
N/A
Semester Total
$10,344.26
$8,700.26
Academic Year Total
$19,044.52

Total Tuition Fees

$19,044.52
Scholarships and Awards:
Entrance scholarships and awards are available here
* Tuition and fees subject to changes.
Program Highlights
Obtain two certificates, one Fleming Certificate of Completion and one in Freight Forwarding from the Canadian International Freight Forwarding Association (CIFFA). 

Learn to oversee, synchronize, and manage every step of the supply chain, from raw material to consumer consumption.

Take a comprehensive 60-hour Customs Management course, not offered at other Ontario Colleges.

Understand strategic planning, resource allocation, inventory management, and more, assets to any company that wants to remain competitive on a global scale.

Take part in applied research projects, international case study competitions, and trade-related speaker events with professionals in Canada's robust world of imports and exports.
Why Choose Fleming College Toronto
Build your future business community with an international classroom and unprecedented access to Canada's bustling business and finance capital, Toronto.
You can expect innovative course content through traditional lectures, case studies, simulations, guest speakers, and field trips, all supported by faculty from a wide range of disciplines and industries.
Get access to an extensive suite of support services, such as career services, academic counseling, housing and more.
Enjoy the benefits of cosmopolitan life, including a thriving job market, cultural diversity, and networking opportunities.

"The professors have created a helpful environment that encourages cooperation and problem-solving. This has been a remarkable opportunity to acquire knowledge that will improve my career prospects."
Minimum Admission Requirements
Students applying to Supply Chain Management – Global Logistics must meet the following requirements:
Undergraduate degree or minimum 2-year Ontario College diploma.

Applicants who do not meet the requirement above and possess a combination of education and relevant experience may be considered on an individual basis.

Successful completion of FCT ELB 6 or IELTS Academic Overall 6.5 with no band less than 6.0 or equivalent. You can check the Language Requirements page to understand other options to meet the FCT language requirement.
For more information about this program or its admission requirements, reach out to info@flemingcollegetoronto.ca.
Technology Requirements
PC / Windows
Operating System: Windows 10
Processor: Core i5 - 1.6Ghz minimum
Memory: 8GB minimum
Hard Disk: 160GB minimum
Internet Connection: 2.5 Mbps Download and 3.0 Mbps Upload (minimum)
Students are required to have their own computer, internet access, webcam and microphone.
Some required software applications are not available for MAC OS or Chromebook.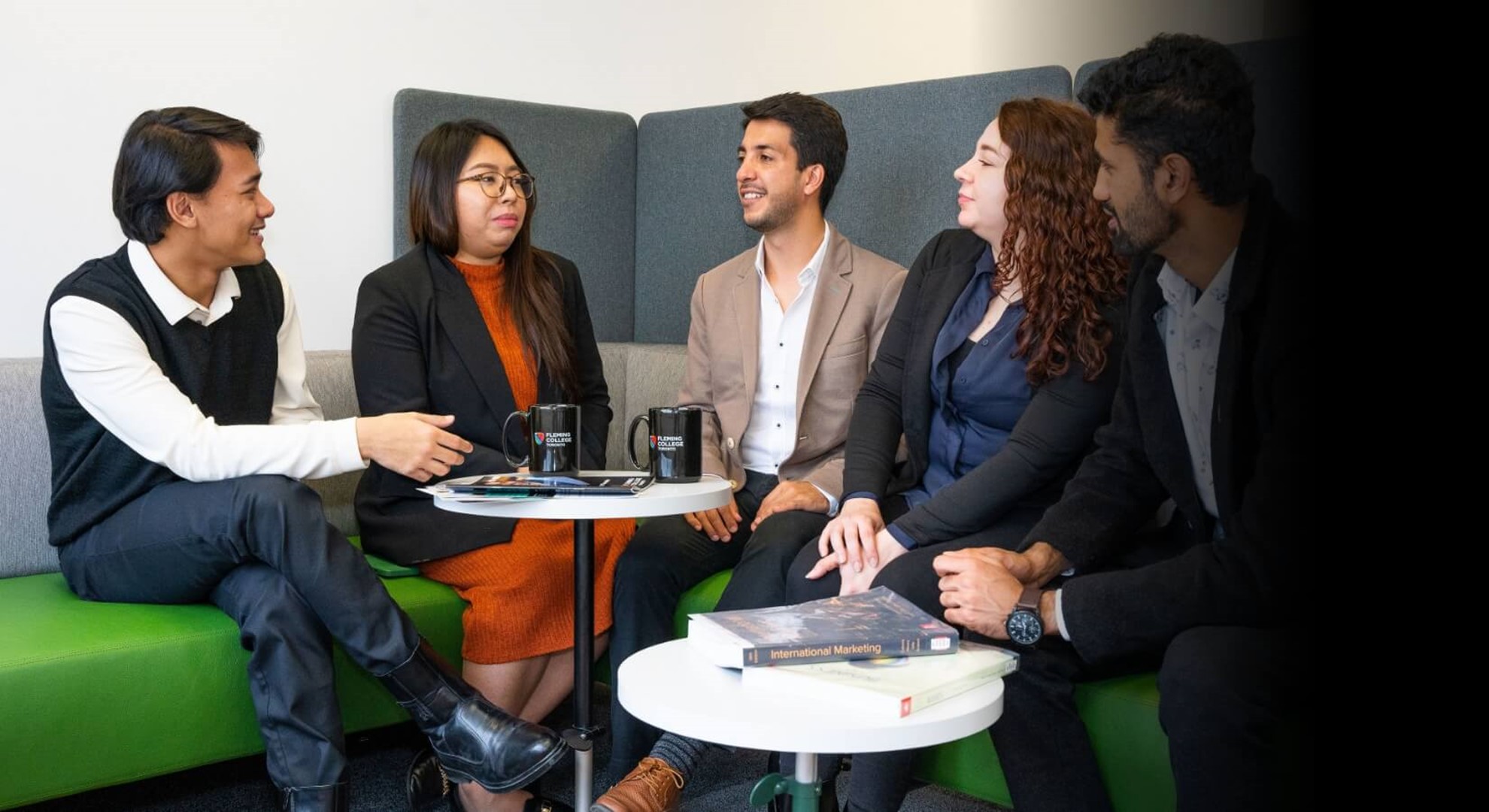 Career Opportunities
Since many companies have a global supply chain, careers are available in a wide variety of organizations and sectors, including manufacturing, distribution, and raw material acquisition. This allows you to choose a career that best suits their interests and needs.
Some career titles include:
---
Logistics Analyst
Customs Analyst
Customs Broker
Purchasing Contracts Manager
Purchasing Manager
Supply Chain Logistics Manager
Supply Chain Manager
Program Courses
Demand Management - MGMT 297 - Hours: 45
This course explores in detail all facets of Demand Management from Sales and Operations Planning through to detailed scheduling. Students will be presented with real world situations and projects to enhance learning.
Global Logistics Management - MGMT 294 - Hours: 45
This course is focused on the functions and objectives of a logistics manager, whether operating domestically or in an international setting. Students will investigate examples of the classic cost/service trade-off that is the major challenge for all supply chain managers. The major emphasis of the course is on the utilization of strategies to add value to a company's supply chain by either reducing costs, improving efficiency or effectiveness, or improving customer service. This course will demonstrate the important role of the logistics management to companies by examining international vendors, customers and distribution centres.
Global Materials Management - MGMT 295 - Hours: 45
This course explains key concepts in Materials Management within an organization's Supply Chain management team. It provides decision-making techniques for the replenishment of inventories with the objective of optimizing inventory levels and aligning with an organization's objectives and performance metrics.
International Transportation and Trade - MGMT 299 - Hours: 45
This course is part 1 of two courses required for the CIFFA Certificate in International Freight Forwarding. It introduces the student to truck, rail, air and ocean transportation and the geography over which goods move. Incoterms 2010 rules outline the transfer of costs and risks as the goods are transported from seller to buyer teams.
Organizational Behaviour in the Global Marketplace - MGMT 258 - Hours: 45
This course investigates the factors of human behaviour shapes organization dynamics and culture. Students will develop knowledge about how to impact and change this behaviour to create cultures that drive international competitive advantage.
Procurement - MGMT 296 - Hours: 45
This course will provide students with a study of purchasing practices and applications in a domestic and global Supply Chain context. Students will learn an integrated approach from a management perspective that minimizes risk and contributes to overall business objectives.
Professional Communications - COMM 198 - Hours: 45
This course teaches foundational skills in writing and speaking to support students in their postgraduate Business programs while also preparing them for the communication demands of the contemporary Business workplace. Working both individually and collaboratively, students learn a variety of Business workplace writing formats, including e-mails, memos, and reports. The course also covers research, APA citation and documentation, professional presentations, working in teams, and communicating across cultures.
*Course Information is subject to change without notification
Computer Applications for Internal Business and Trade - 

COMP 494 -

Hours: 45
Overview of Enterprise Resource Planning using SAP software in a technology enabled database. Students operate a virtual company while using the various SAP modules in sales, marketing, accounting, purchasing, operations and human resources.
Continuous Improvement - MGMT 302 - Hours: 45
This course presents the detailed concepts of Six Sigma and Lean philosophies of Continuous Improvement. Hands on and real world activities and assignments will enhance learning.
Customs Management - MGMT 301 - Hours: 60
This course is designed as a study of the movement of commercial goods into Canada. It will explore processes and documentation from the time of acquisition of product (goods) in a foreign country through to the time of delivery at the Canadian consignment area. It will include the commercial import process, customs valuation, Harmonized System of Tariff Classification, tariff treatments/trade agreements including "rules of origin", customs accounting process including duty & taxes and refund, drawback and other duty relief provisions for Canadian importers.
Essentials of Freight Forwarding - MGMT 300 - Hours: 45
This course is part 2 of two courses required for the CIFFA Certificate in International Freight Forwarding. Understanding how buyers and sellers manage risk with a variety of international payment methods and cargo insurance, the knowledge of commercial documents and their completion, export packaging, cargo security, dangerous goods and alternative transport solutions enable students to properly cost and quote on a shipment.
Field Integration - MGMT 303 - Hours: 60
This course is designed to prepare students for effective and productive performances in their professional life. This course will aim at further preparing students for effective and productive performance in the field.
Leadership & Management - MGMT 225 - Hours: 45
Students learn and apply leadership and management concepts and how project managers can use them to build and foster high performance teams.
Principles of Project Management - MGMT 312 - Hours: 45
An introduction to effective project management based on PMI principles that provide students with the techniques to manage projects in the corporate and entrepreneurial environments.
*Course Information is subject to change without notification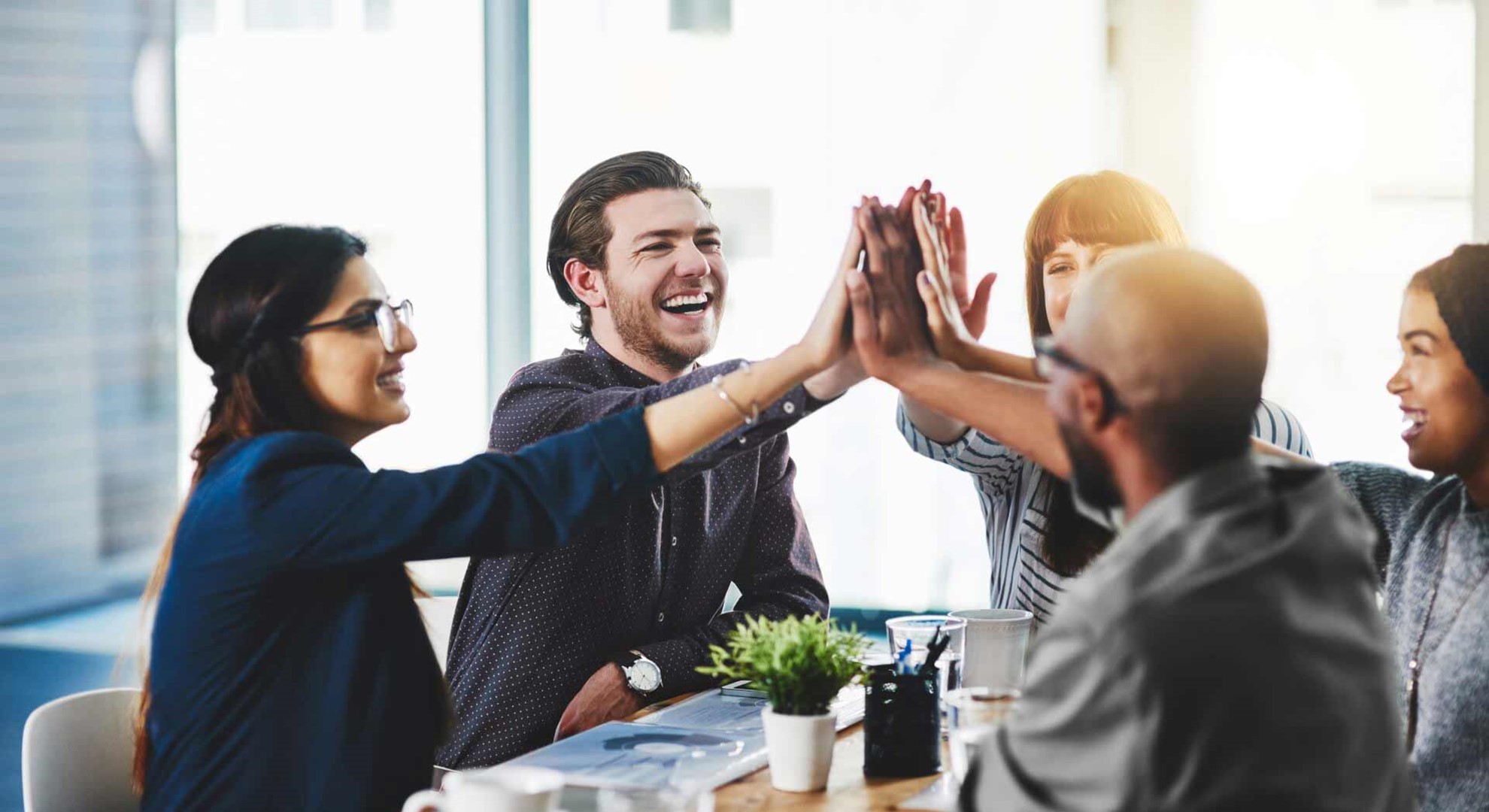 Your Fleming. Your Future.