Luggage Essentials - What International Students Should Bring to Canada

You've gotten your letter of acceptance and you've bought your ticket, so it's time to start packing. This useful list will help you decide what is worth bringing with you on your journey to Canada as an international student, and what you can leave behind.
Cash & Preloaded Credit Card
Be sure to bring some Canadian cash with you on your journey. Even if you have already opened a Canadian bank account, this is a good idea just in case of an emergency. Consider bringing enough for a few meals, a night or two in a hotel room, and transportation. A preloaded credit card is also a good option, but it is still a good idea to have some cash in case the card has problems.
Seasonal Clothes
If you are arriving in Canada for the fall semester, then do not worry about packing heavy winter jackets and boots. This will only make your suitcase heavier. Instead, pack sweaters, a waterproof jacket, and an umbrella. Remember that September in Toronto has a temperature that ranges from 14° to 23°, so you can always purchase a warmer jacket after arrival. Check local forecasts before you leave.
Unlocked Phone
Unless you want to buy a new phone when you arrive in Canada, having an unlocked phone can save you a lot of time and trouble. With an unlocked phone, you only need to purchase a SIM card and register online or at a local store. After that, your phone will be useable.
One good option is Public Mobile, which lets you create a phone plan all online that can be cancelled at any time.
Documents
Always check with IRCC about your required documents, as they will have the most up-to-date and accurate information. Because requirements change and are often dependent on region, it is difficult to supply a full list of documents, but you can be certain to require the following:
Passport
Airline Ticket
Debit and Credit Cards
Visa documents
Letter of Acceptance (copy)
Letter of Introduction
Proof of Finances
Driver's License
Small Gifts
Bring something unique from your country to share with your new friends, roommates, or homestay family in Canada. A great example is a bag of candies or snacks only found in your country. Sharing these can be a great way to share your culture and make connections with others.
Keepsakes
A keepsake is an item that reminds you of past times. Bring photos of your family and friends, a flag from your home country, or maybe a unique item that has personal significance to you.
Formal Wear
Though Fleming College Toronto has no strict dress code, it can be advantageous to pack business formal and business casual clothes, which might be needed for job interviews if you are planning on staying in Canada after graduation. You might even want to dress up for a presentation. Of course, you can always purchase these things upon arrival.
Electronics
A laptop is going to be essential for your studies, but you might also want to bring a tablet, camera, portable charger, USB stick, or an e-reader.
Travel Adapters
Canada's standard voltage is 120 volts (60 Hz), so you will most likely need an adapter and possibly a converter to use your electronics here. Remember that adapters can only be used for non-motorized appliances like phones, so it is often better to purchase items like hairdryers upon arrival.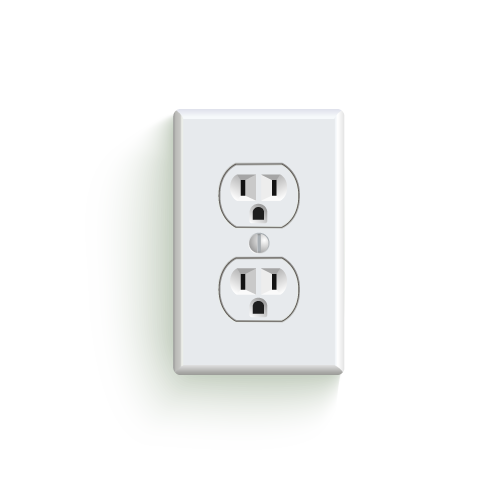 Important Notes
It can be useful to have a paper with the address and map of where you are staying, just in case your electronic devices are not working, or you have trouble communicating with your driver. To help ensure a smooth transition to your new home, do not forget to book Fleming College Toronto's airport pickup. For more details about airport pickup, visit this page.
If you have any more questions or concerns about traveling to Canada, please send an email to info@flemingcollegetoronto.ca
Read more blogs
Explore the diverse types of self-care for a more balanced life.…
Learn the origins and history of Civic Holiday across Canada, and Simcoe Day in Toronto…
Enjoy the summer with our list of destinations for a day trip from Toronto!…
---